Resources
The E4 Center is building a library of resources for health care providers and communities to meet the mental health and substance use needs of older adults and their families. Please click below for clinician and community resources.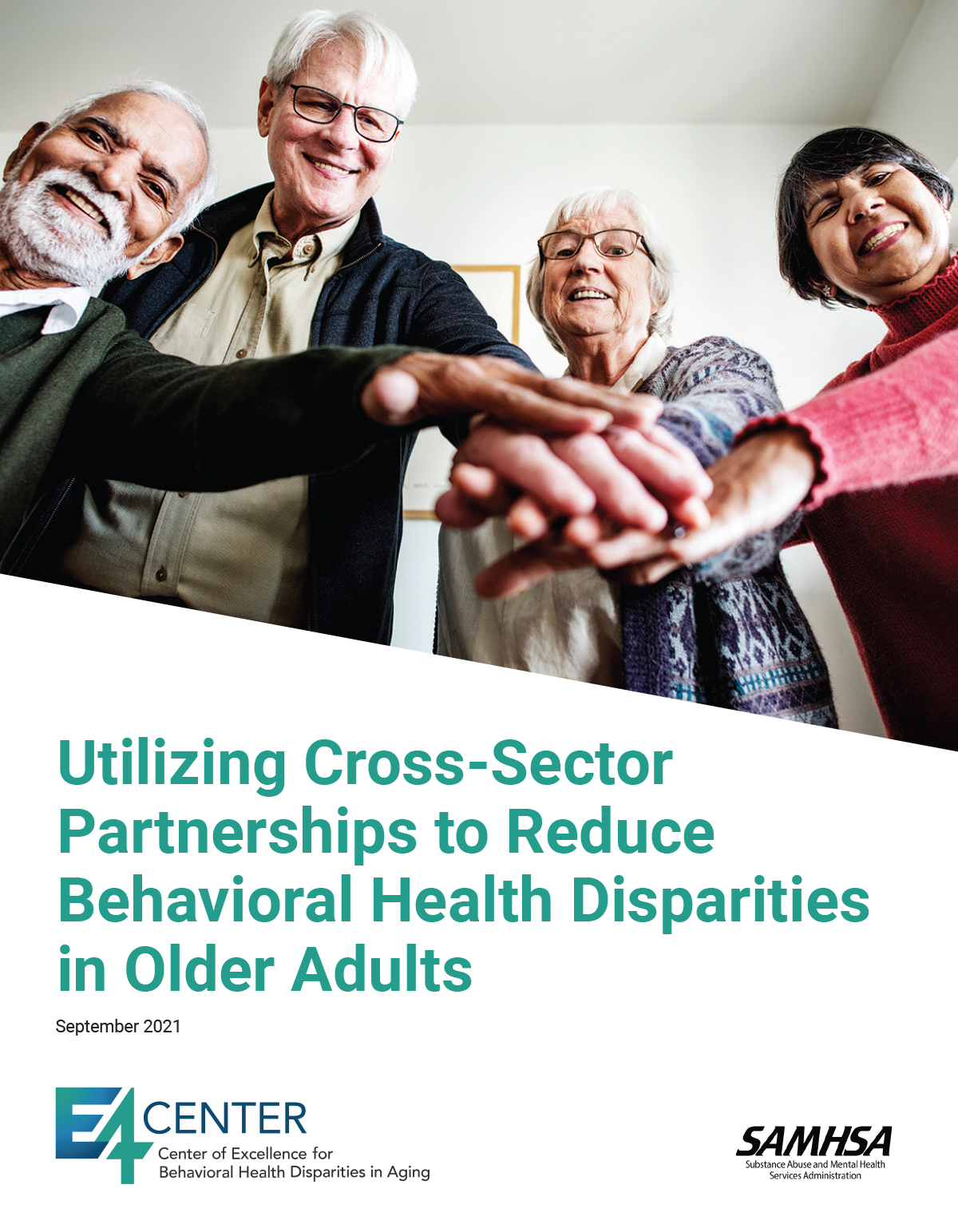 Available now to download!
Utilizing Cross-Sector Partnerships to Reduce Behavioral Health Disparities in Older Adults
This toolkit describes the landscape of resources that influence older adults and their behavioral health needs and to provide meaningful guidance for partnering across sectors to improve outcomes for diverse older adults.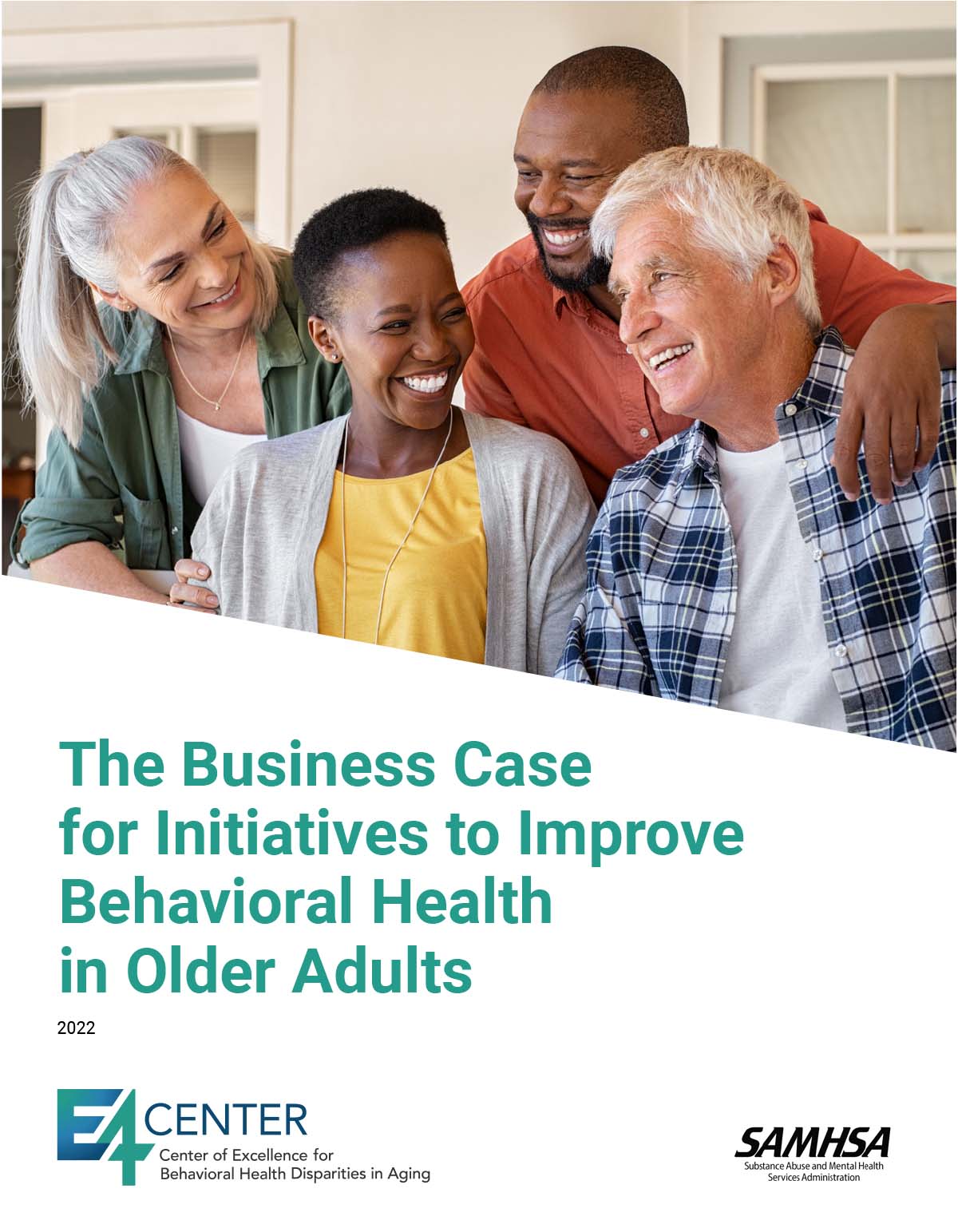 Coming in 2022:
The Business Case for Initiatives to Improve Behavioral Health in Older Adults
This toolkit will outline the business case for supporting initiatives to improve behavioral health in older adults, highlighting revenue and contracting opportunities as well as the accrual of  downstream savings and improved quality measures.