Ageism
Ageist stereotypes are a chronic stressor in the lives of older adults, yielding lower self-perceptions of aging, and impacting behavior and health. Negative attitudes and beliefs about aging predict worse cognitive performance, and also predict the development of Alzheimer's disease biomarkers. In contrast, older adults with positive age beliefs with dementia risk factors were nearly 50% less likely to develop the disease than their peers who held negative beliefs. Reframing messages about aging can be highly effective in decreasing implicit bias toward older adults.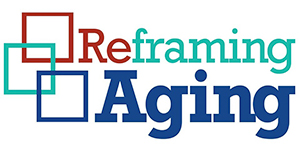 REFRAMING AGING uses evidence-supported tools and techniques, and a demand by advocates and change agents from local entities to national organizations for training, technical assistance, and support for addressing ageism and promoting age-integrated policies. The Gerontological Society of America (GSA) continues this work started by the original Reframing Aging Initiative, taking advantage of its momentum to meet the demands of advocates in the fields of health and aging research, practice, and policy.
Depression and Anxiety
While rates of depression and anxiety are lower among older adults than younger, their course is more chronic, and older adults with subclinical depression report much higher rates of functional impairment. Depression is linked to decreased physical mobility, poor medication adherence, increased symptom burden, longer hospital stays, and mortality in older adults. Older adults are 40% less likely than younger adults to pursue or engage in MH treatment, and when they do seek treatment older adults are less likely to receive adequate services.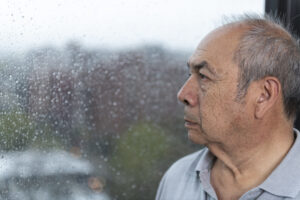 Depression & Anxiety resources: We will be updating existing issue briefs in the coming months.
Evidence-based Treatment Programs for Serious Mental Illness
The national growth in the older adult population is anticipated to include a disproportionately larger growth in the number of older adults with schizophrenia spectrum disorder and other Serious Mental Illnesses (SMIs). Older adults with SMI constitute approximately 3-4% of the population and have among the greatest health disparities in the nation, as evidenced by a 15-25 year reduced life expectancy. In addition, only 25% of individuals with SMI received EBPs. The greater risk and incidence of adverse outcomes associated with SMI and medical comorbidity calls for innovative models of integrated health care that address high rates of chronic health conditions in this high-risk group.
Substance Use Disorders
Substance use is increasing with the baby boomer generation, particularly alcohol, and alcohol use disorders (AUD). These are linked to depression, anxiety, dementia and a higher death rate in older adults. While older adults are twice as likely to engage in integrated primary care models for at-risk drinking than referral services, these programs are rarely available. Illicit drug use among baby boomers aged 50-59 doubled from 2002-2007, with 90% reporting a lifelong history of use. Further, from 2002 to 2014, the rate of older adult opioid misuse doubled. Given age-related changes in metabolism, any amount of alcohol or drugs may effect older adults adversely. Unfortunately, many providers are often uncomfortable addressing substance use among their older patients, which can lead to overlooking the underlying cause of physical health and cognitive problems.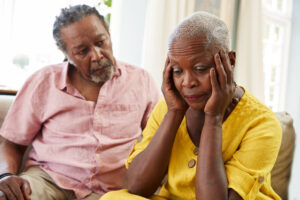 Substance Use Disorder Resources: We will be updating existing issue briefs in the coming months. Dr. Fred Blow will also be offering workshops on the new SAMHSA TIP – check out our calendar for the next available workshop!
Age-Friendly Health Systems
Geriatric experts examined EBPs for older adult health and boiled them down to the 4Ms: What Matters, Mobility, Medication, and Mentation, named the Age-Friendly Health System framework. The 4Ms have been associated with decreased hospitalization and associated costs; increased patient satisfaction; decreased falls; decreased adverse drug events; and increased function, quality of life, and lifespan. Combining the freely available 4Ms framework with more directed behavioral health EBPs may vastly improve the health and wellbeing of older adults.

In an Age-Friendly Health System, every older adult gets the best care possible, is not harmed by health care, and is highly satisfied with the care they receive. This is achieved when the health system addresses the 4Ms:
What Matters to the older adult and their family, aligning the care plan with older adult preferences
Mobility – keeping older adults moving at their highest level possible
Medication – decreasing high risk medications and the overall number of medications prescribed to the older adult
Mentation, or Mind – screening for and treating depression, delirium, and dementia
Military Veteran Resources
Many older Americans served in the military and/or take care of an older adult who served in the military. The Department of Veterans Affairs has many programs to support older Veterans and their families and caregivers. Veterans may access online resources and integrated mental health services across health care programs. VA also provides a range of specialized geriatric services for Veterans and families to help them cope with complex medical, cognitive, and mental health conditions in later life.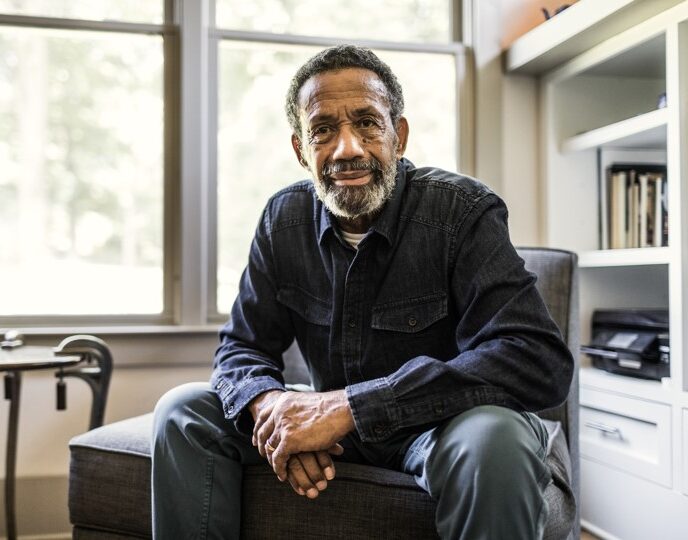 Suicide
Older adults are at the highest risk for death by suicide, particularly white males over the age of 85. Reasons for this include the fact that older adults typically use more lethal means, such as firearms, have less impulsivity and typically plan more carefully to end their lives, and are less physically resilient. In addition, older adults are less likely to share their suicidal thoughts with others and are often socially isolated, thus reducing their chances of getting help. To increase awareness and knowledge on this critical topic, the E4 Center has compiled some excellent fact sheets and resources below.
Other Resources
Additional Clinical Resources